Welcome to the Rural Municipality of Aberdeen #373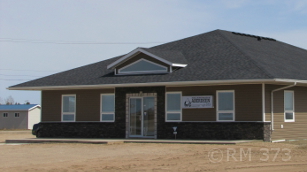 Regular Council Meetings are held on the 2nd THURSDAY of each month but may be changed by council. Meetings start at 9:00 am from November to April and 8:00 am from May to October (unless changed by council).

Next Meeting: May 9th, 2019 at 8:00am.
Facebook:
The RM of Aberdeen No. 373 has a facebook page. Like our page to receive up to date information on road conditions, events, and happenings in the office.
Newsletter & Upcoming Events can be found under the Lifestyles tab.
Grain Bag Recycling:
Cleanfarms has taken over the grain bag recycling program. Rolled, clean grain bags are accepted at the Loraas Collection Site at Highway 12 & Lutheran Rd, SE 16-38-5 W3. Located on Lutheran Road, 1/2 mile East of Highway 12 North in the RM of Corman Park. For more information please see the cleanfarms website at:
https://cleanfarms.ca/materials/grain-bags/#collection-sites
Spring Road Restrictions:
The RM of Aberdeen will be under Spring Road Restrictions starting on Friday, March 29, 2019. Please see the Website for further information regarding these road restrictions. www.saskatchewan.ca/truckingweights
Saskatchewan Municipal Hail Insurance Withdrawals:
Anyone currently insured by the Saskatchewan Municipal Hail Insurance that is wishing to withdraw their coverage for 2019 must do so prior to March 31st, 2019.
Owners of land may withdraw all, but not part, of their cultivated land from the operations of the Municipal Hail Insurance Act by filing a withdrawal application with the Association on or before March 31st. 
Auditor Confirmation Letters:
Auditor confirmation letters have been sent out by Cogent Chartered Professional Accounts LLP to all ratepayers that had outstanding balances owing on December 31st, 2018. These letters are sent out by the accountants contracted to perform the RM's yearly audit to confirm the amounts the RM shows as outstanding. Anyone whose payment for 2018 taxes was received in January 2019 will still be receiving an auditor's confirmation letter from our auditor. These letters are not account statements and anyone who still has an amount outstanding will have interest penalty accumulated on the outstanding amount. Please contact the RM office to obtain the full amount outstanding with the penalty prior to making a payment.

Transfer Station:
The transfer station hours are posted as Wed & Sat 10:00am - 5:00pm - please respect these hours and note that all refuse must be unloaded by 5:00pm (gates lock at this time). **Please note** Stretchy plastic can NO longer be recycled and must be included with your household garbage.
Garbage pickup
If you have a roll-out cart for garbage pickup, please remember to move your cart back on to your property after garbage day. Garbage carts left on the road or municipal right-of-way pose a hazard to motorists and snow plow machinery. Carts damaged by passing vehicles are the sole responsibility of the owner.
If you have a roll-out cart and would like to add recycling pickup to your service, please contact Christine at Loraas disposal at 306-242-2300.
Wild Parsnip: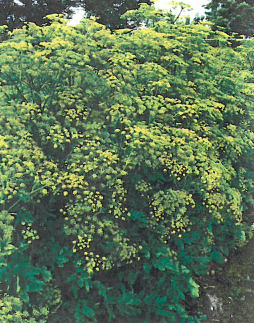 Be on the lookout for Wild Parsnip aka Poison Parsnip. While the roots are edible, the leaves can be very harmful to humans and pets. Wild parsnip is designated a noxious weeds and resembles the appearance of dill plants. Wild parsnip produces a chemical in its sap and if skin contact is made can result in severe and painful second degree burns, blisters, or rashes. If the sap gets into the eyes, it has the potential to cause permanent blindness. Some cases of wild parsnip have been found in the ditches in the RM of Aberdeen. If found, please report the plant to the RM office. For more information CLICK HERE

Bylaw Enforcement Officer:
To avoid a visit from the Bylaw Enforcement Officer and possible fines please familiarize yourself with the RM's bylaws. Our bylaws are accessible on our website in addition to being accessible for viewing at the municipal office. Photocopies of the bylaws may be prepared at $0.25 per page. All dogs caught by the Bylaw Enforcement Officer will be taken to the SPCA in Saskatoon and all costs incurred will be charged to the owner.
2019 Mill Rates:
Municipal - Still to be determined
All School Divisions:
Agricultural Property - 1.43 mills
Residential Property - 4.12 mills
Commercial Property - 6.27 mills
Resource (Oil&Gas/Mines& Pipelines)- 9.68 mills