Welcome to the Rural Municipality of Aberdeen #373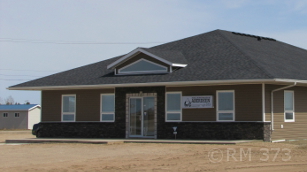 Regular Council Meetings are held on the 2nd THURSDAY of each month but may be changed by council. Meetings start at 9:00 am from November to April and 8:00 am from May to October (unless changed by council).

Next Meeting: Thursday, December 14, 2017
The office will be closed Christmas Day, Boxing Day & New Years Day.
Newsletter & Upcoming Events can be found under the Lifestyles tab.
Facebook:
The RM of Aberdeen No. 373 now has a facebook page. Like our page to receive up to date information on road conditions, events, and happenings in the office.
Property Assessments:
The Assessment Appeal Period closed June 5th, 2017. If you missed the deadline and wish to be added to the contact list when the 2018 appeal period opens, please notify the office (306) 253-4312. The 2018 appeal period will only be 30 days.

Garbage pickup
If you have a roll-out cart for garbage pickup, please remember to move your cart back on to your property after garbage day. Garbage carts left on the road or municipal right-of-way pose a hazard to motorists and snow plow machinery. Carts damaged by passing vehicles are the sole responsibility of the owner.
If you have a roll-out cart and would like to add recycling pickup to your service, please contact Christine at Loraas disposal at 306-242-2300.
Wild Parsnip: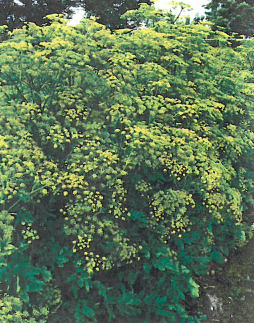 Be on the lookout for Wild Parsnip aka Poison Parsnip. While the roots are edible, the leaves can be very harmful to humans and pets. Wild parsnip is designated a noxious weeds and resembles the appearance of dill plants. Wild parsnip produces a chemical in its sap and if skin contact is made can result in severe and painful second degree burns, blisters, or rashes. If the sap gets into the eyes, it has the potential to cause permanent blindness. Some cases of wild parsnip have been found in the ditches in the RM of Aberdeen. If found, please report the plant to the RM office. For more information CLICK HERE

Bylaw Enforcement Officer:
To avoid a visit from the Bylaw Enforcement Officer and possible fines please familiarize yourself with the RM's bylaws. Our bylaws are accessible on our website in addition to being accessible for viewing at the municipal office. Photocopies of the bylaws may be prepared at $0.25 per page. All dogs caught by the Bylaw Enforcement Officer will be taken to the SPCA in Saskatoon and all costs incurred will be charged to the owner.
Tax Notices:
Tax notices have been mailed out. The 6% discount on the municipal portion of your taxes is offered until July 31, 2017, 5% until August 31, 4% until September 30, 3% until October 31, 2% until November 30th. 2017 taxes are due December 31, 2017.
2017 Mill Rates:
Municipal - 5 mills
All School Divisions:
Agricultural Property - 1.43 mills
Residential Property - 4.12 mills
Commercial Property - 6.27 mills
Resource (Oil&Gas/Mines& Pipelines)- 9.68 mills