Welcome to the Rural Municipality of Aberdeen #373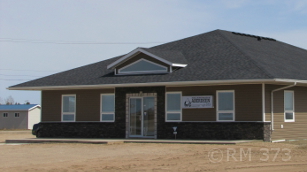 Regular Council Meetings are held on the 2nd THURSDAY of each Month but may be changed by council. Meetings Start at 9:00 am for the months of November to April and 8:00 am for the months of May to October (unless changed by council).

Next Meeting:Thursday, January 12th, 2016.
VERY IMPORTANT FOR ALL RATEPAYERS WHO OWN AND RESIDE IN A HOUSE ON AGRICULTURAL LAND.
As 2017 will be a revaluation year for all Assessments, we must ensure that the correct exemptions are applied to all eligible properties.  To ensure you receive the proper residential tax exemptions, please complete an Affidavit for 293 Exemption form which can be found on our Forms page. The form must be returned to our office no later than February 1st, 2016.
Facebook:
The RM Of Aberdeen No. 373 now has a facebook page. To receive up to date information on road conditions, events, and happenings in the office, please like our facebook page!
Transfer Station Fee Change:
Beginning February 1st, 2017, the transfer station will be free of charge for all RM Ratepayers. Tokens may be returned for a refund prior to February 1st, 2017. No refunds will be given after February 1st. RM ratepayers wishing to use the Transfer Station must have a User Card. User Cards can be picked up at the RM Office during regular business hours. Cards are only valid from January 1st -December 31st of the year they were issued and must be renewed yearly in January. Questions may be directed to the RM office by phone 306-253-4312 or email rm373@sasktel.net.

Referendum: Voting Results are in and may be viewed on the Referendum page. Thank you to all who took the time to come vote.

WILD PARSNIP: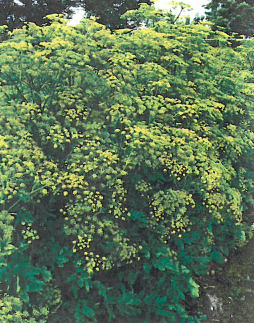 Be on the lookout for Wild Parsnip aka Poison Parsnip. While the roots are edible, the leaves can be very harmful to humans and pets. Wild Parsnip is designated a noxious weeds and resembles the appearance of dill plants. Wild Parsnip produces a chemical in its sap and if skin contact is made can result in severe and painful second degree burns, blisters, or rashes. If the sap gets into the eyes, it has the potential to cause permanent blindness. Some cases of Wild Parsnip have been found in the ditches in the RM of Aberdeen. If found, please report the plant to the RM office. For more information CLICK HERE
Control Burns:
There are new regulations for registering your controlled burn. To register your controlled burn, you must register it first with the municipality by calling 306-253-4312 or Adrien Hamoline after hours and weekends at 306-230-1603. Then, you must Register your Burn with the Provincial Fire Center at 1-866-404-4911. The Provincial Fire Centre has the ability to see where a call is coming from and if it's close to a reported controlled burn. If a passing motorist phones in to report a fire that you have not registered with the Municipality and the Provincial Fire Center, we will be forced to fine you $500. It only takes a moment to make the call. DO NOT plan any controlled burns when the wind is blowing!!! 
We would like to remind you that according to the Ministry of the Environment, it is illegal to burn grain bags on public OR private property.  Fines for burning grain bags range from $0 – 1 million dollars based on the severity of the offense. The most relevant restrictions related to grain bag burning can be found in The Environmental Management and Protection Act, 2002, under Section 4(1) – Prohibition on discharges and in The Clean Air Regulations under Section 11 – Prohibition, burning.
Garbage Bins:
Garbage bins must be kept off the road allowance except for Tuesdays when garbage pickup is scheduled. Garbage bins left on the roads interfere with the road crew's ability to effectively maintain the roads and ditches. Garbage bins left on roadways can also serve as a safety hazard to other motorist.  The Rural Municipality will not be responsible for any damages caused by the graders if your bins are not back a minimum of 150 feet from the center of the municipal right of way.

Road Updates:
- Ike Thiessen Road (Aberdeen South Grid) is still under water and will remain closed until further notice.
- Drews Road has a 10 tonne limit
- Bettker Road has a 10 tonne limit
- Old 27 Road has a 10 tonne limit
The RM does not condone driving on any ice road or road that may have water over it. Road Closed signs are placed for your protection and are not to be ignored.
The Municipality would like to extend our gratitude for your tolerance and understanding as we deal with impassable roads and road closures. We request your continued patience as our road crew continues to fight the elements to provide roads that we will all be happy with.
Fire Fighting Charges:   
The RM of Aberdeen charges $500 for ALL fire calls that have our Fire Fighters leave the fire hall. As you are aware, grass fires can travel at rapid rates. The damage to land and property can become catastrophic in a short period of time. If our fire department deems it necessary to call in adjacent fire fighters from neighboring municipalities, ALL costs and charges will be forwarded to the person responsible for starting the fire. This can add up to thousands of dollars in a very short period of time. Please contact your insurance provider to ensure you have ample firefighting coverage to protect yourself in case of fires. 
Bylaw Enforcement Officer:
To avoid a visit from the Bylaw Enforcement Officer and possible fines please familiarize yourself with the RM's bylaws. Our bylaws are accessible on our website in addition to being accessible for viewing at the municipal office. Photocopies of the bylaws may be prepared at $0.25 per page. All dogs caught by the Bylaw Enforcement Officer will be taken to the SPCA in Saskatoon and all costs incurred will be charged to the owner.
Custom Gravel:
Due to the large amount of road washouts, shortage of gravel, and increased workloads of our road crew, the RM of Aberdeen will not be selling custom Gravel.

Transfer Station Hours:
Wednesday & Saturday 10:00 a.m. to 5:00 p.m.
Location: SW 12-39-03-W3rd
User Cards for the Transfer Station must be picked up at the RM Office during regular business hours. User Cards must be renewed yearly in January.

2016 Mill Rates:
Municipal - 7 mills
All School Divisions:
Agricultural Property - 2.67 mills
Residential Property - 5.03 mills
Commercial Property - 8.28 mills
Resources(Oil&Gas/Mines& Pipelines)-11.04 mills